- Quantities are limited -
Enjoy a FREE 3-month trial of Sports Illustrated Magazine!
To receive your subscription to Sports Illustrated magazine (and to find out what FREE business magazines you could receive) simply complete the following information.

The information entered will be used to provide you with a list of FREE business magazines that you could receive and to send you additional great offers. Subscriptions are available only to qualifying residents of the 50 U.S. States, Puerto Rico, and Washington, D.C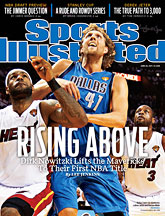 Sports Illustrated brings you spectacular action photography and in-depth coverage. With Sports Illustrated, you get into it!
Sports Illustrated
56 Issues | $49